Accepting New Patients
Message for an appointment
Telemedicine and In-Person Available
Office Location
1629 K St. NW Suite 300
Washington, DC 20006
202.775.0620
[email protected]
Helping Patients
As a psychopharmacologist, trained at Johns Hopkins University, I integrate challenging medication management with mindfulness techniques. I enjoy helping people deal with the challenges of emotional disturbance and guiding patients to achieve optimum wellness. I have been treating children, adolescents, and adults since 1992.
The growth in my practice is a testimony to the caring, compassionate, and personal treatment I have given patients for the past 30 years. My primary goal is to help patients manage their mental health challenges and improve their ability to lead active, engaged, and productive lives. There are many exciting new therapies that have been developed for mental health challenges. In general, the earlier patients begin their treatment the outcome could be more positive. During each stage of your treatment, I work in collaboration with your other healthcare providers.
If you or a loved one is suffering from anxiety, depression, bipolar disorders, autism, developmental disabilities, eating disorders, or gender identity disorders, please contact me for a Comprehensive Psychiatric Evaluation. I believe in integrative medicine for the optimum wellness of the mind, body, and soul.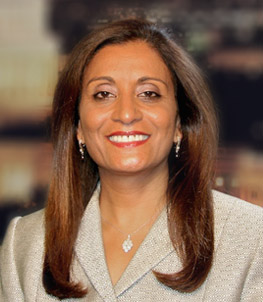 My Specialties
I specialize in providing comprehensive psychiatric treatment of the following disorders in patients of all ages from children, and adolescents to adults of all ages.
Please click on the treatment area of interest for more details.
Gender Identity Disorders
Testimonials
"I consider myself so very fortunate to have been referred to Dr. Patel. I previously had a psychiatrist who I am sure was quite competent attending my care, but who had absolutely no personality or warmth. Dr. Patel is the complete opposite. She has big brown eyes that look directly into yours with understanding, care and concern making me feel safe. Her practice includes her own approach to breathing and relaxation, which is so vital to mental health and over all well being. I am excited to see what she will do as she expands her horizons in psychiatric medicine." – Jeanne, Montgomery County

"I have been a patient of Doctor Patel for several years. I really appreciate how much she cares. Thank you Dr. Patel." – Edward, Montgomery Village, MD

"…I tried many psychiatrists who were located closer to my new home and place of work. None of them had the compassion or holistic support offered by Dr. Patel. Dr. Patel is a key member of my support network." – Kristen, Anne Arundel County